Since 2003, Bloom Consulting has developed Nation and Place Branding strategies for various local and national governments around the world. And we have been telling our client's case studies over the years. But, how about Bloom Consulting itself? Get to know some fun facts about the team and some stories about the early years. We give you a clue: the image in this text is all about number 12! Find out what it means and enjoy the rest of the list!
1 – Our team consists of 20 Bloomers in 4 international offices (Madrid, London, Lisbon and Sao Paulo).
2 – Altogether, our senior consultants have 70 years of experience in Nation and Place Branding.
3 – Bloom Consulting's team has almost a 50-year age difference (nothing but young spirits here!).
4 – Although the founding partner Jose Filipe Torres has worked in Nation Branding since 2001, Bloom Consulting's first "big" client was the Bulgarian Government, backin 2005, for King and former Prime Minister Simeon Saxe-Coburg-Gotha. Bloom Consulting developed a brand strategy for the Bulgarian Investment Promotion Agency during their integration to the European Union. Achieved in just three years, our 10-year projection received venture capital investments that drastically increased by €560 million in the first year.
5 – We worked with 31 Countries, 18 Regions, 35 Cities and 5 private entities (and counting!).
6 – The Bloomer who has travelled the most is Malcom Allan; he has visited 98 Countries.
7 – The top 5 of universities our interns come from are: IE University (Spain), University of Vienna (Austria), University of Lausanne (Switzerland), University of Antwerp (Belgium) and Universidade Nova de Lisboa (Portugal).
9 – Multilingual could be Bloom Consulting's "middle" name! Bloomers are fluent in a total of eleven languages. These include English, Spanish, Catalan, French, Portuguese, Italian, German, Greek, Polish, Bulgarian and Farsi.
10 – Bloom Consulting was created in 2003 by three partners: Jose, Patricia and Martin. The name Bloom was suggested by Martin and the others instantly fell in love with the name because it illustrates enthusiasm, which is still our core value.
11 – Bloom Consulting current business partners are Malcolm, Jose, Gonzalo, Filipe and Joao.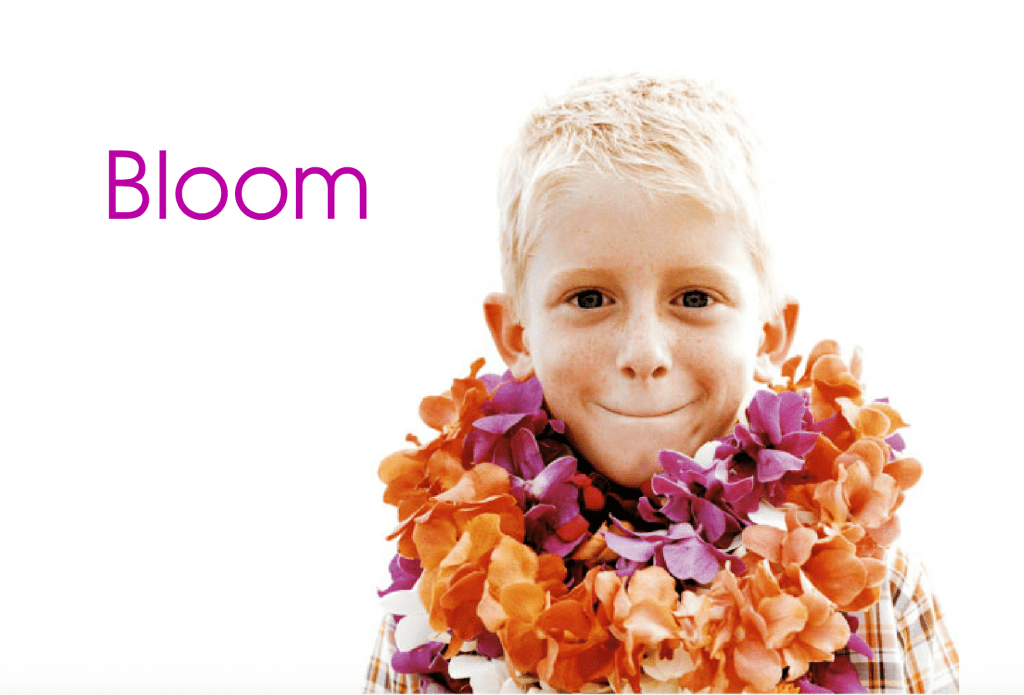 12 – Bloom Consulting chose its identity colours to exemplify its audacity and enthusiasm with pink, while counterbalancing this with black to demonstrate its professionalism and seriousness.
13 – Our first office was in Madrid and our second opened in Lisbon.
14 – Initially, since Bloom had little to no funds, Jose made several trips between Madrid and Lisbon by bus …11 hours each way, two or three times a month, for some years!
15 – The longest business trip made by a team member was Lisbon – Paris – San Jose – Paris – Tokyo – Sydney in 4 days! Jose stayed in San Jose for a day to catch his breath before continuing on. On another business trip, he managed to travel Paris – Los Angeles – San Francisco – New York City – Boston – New York City – Lisbon in just 5 days.
16 – Today, Bloom Consulting publishes its 5 Indexes and several other interesting research reports related to Nation and Place Branding. It's an official partner of City Nation Place, collaborates with World Economic Forum and worked with OECD in the past as well. And it was featured in major media networks such as BBC, The Economist, Forbes, The Guardian and CNN.