Visit Sweden, the Swedish government's official tourism agency, has been working with Bloom Consulting and its sister company, D2 Analytics since 2015 to understand the link between search data and tourism, and to help measure the impact of tourism strategies.
Normally, the country enjoys a steady flow of international tourists eager to experience its diverse natural landscapes and the 'Friluftsliv' lifestyle.
But when the pandemic hit in 2020 and the industry came to a grinding halt, the government initiated a new analytics project to understand if the pandemic, and Sweden's "controversial" crisis management approach would change perceptions and tourism behaviour, and if other destinations would be equally impacted.
Data on the domestic tourism market was also collected for the first time, allowing Visit Sweden to understand the size and behaviour of the domestic market.
D2 – Digital Demand © during the pandemic
Over 100K+ tourism-related search terms clustered in 260 brand tags were fed into the D2 – Digital Demand © software which tracks how often they are searched for, and where those searches are coming from. This data has been compared against the country's direct competitors over the last two years and across 10 other strategic markets.
"This is a very exciting project as it's the first time Bloom Consulting was able to evaluate not only the pandemic's impact on touristic search behaviour but also on the recovery period which we are living through now," said the Analytics division.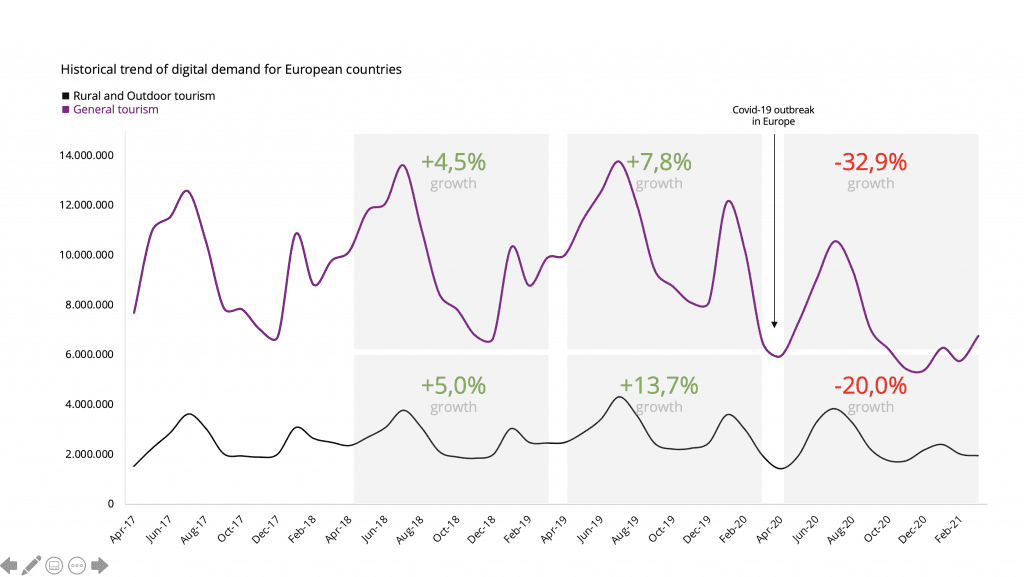 Bloom Consulting began this new project in April 2021, and will present new data on a quarterly basis until 2022.
Bouncing back
As countries open up and travel becomes more feasible, the data shows that the tourism industry is slowly showing positive signs of growth, predominately driven by the German, Dutch and British market behaviour.
Digital Demand results indicate that tourists were eager to travel and that they were active online, in particular from countries such as the Netherlands and Denmark. In fact, these markets have been able to grow beyond pre-pandemic levels.
However, as revealed last year, in the D2 Analytics and Bloom Consulting COVID-19: The Impact on Tourist Behaviours, still 15-35 per cent of tourists may not resume travel for leisure purposes in the medium term. This is despite governments easing travel rules and the EU's broad-reaching vaccination program.
There is a new trend globally, for example, whereby more tourists are choosing cabins and private homes over hotels, and rural and outdoor activities over city trips.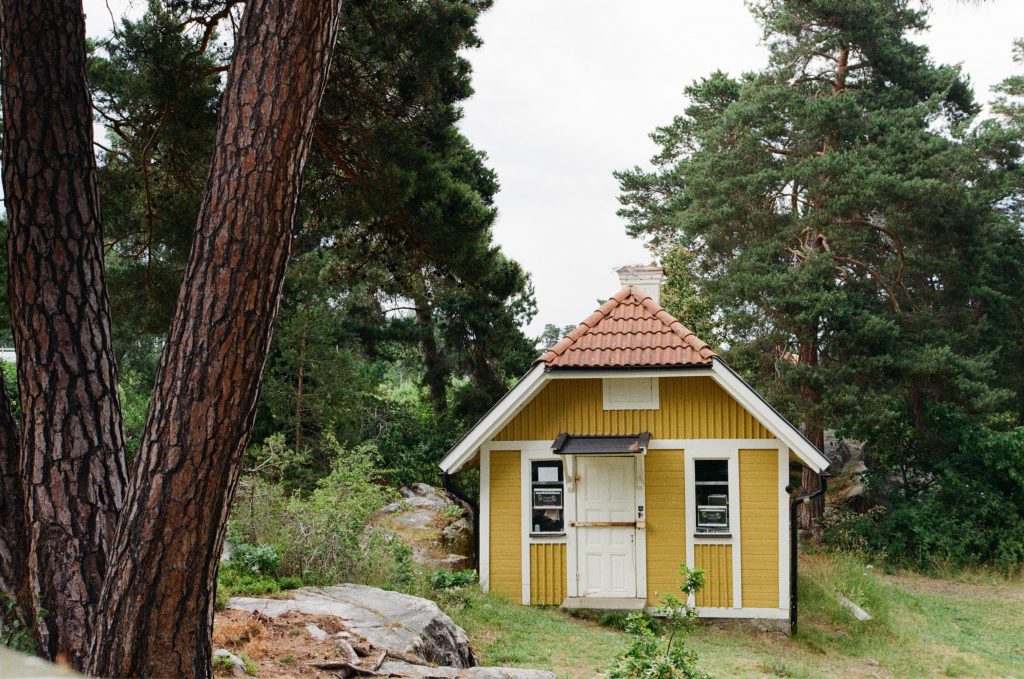 Despite the general drop in interest, Sweden is recovering well comparative to its peers and is well-placed to benefit from unexpected consequences – caused by the pandemic – on tourism behaviours and preferences.
"Sweden is well-known for nature and outdoor activities so tourism may grow faster than competitors as things open up. We will know more in the next few quarters when we look at the data that covers summer 2021," Bloom Consulting said.
Importance of data
Monitoring search data overtime gives accurate and rich insights which can help shape a branding or marketing recovery strategy. Taking a proactive approach, as Sweden has done, can provide clarity even in unprecedented times and help a Nation Brand achieve its goals.