Based on the vision, think of ways to materialize it in public spaces.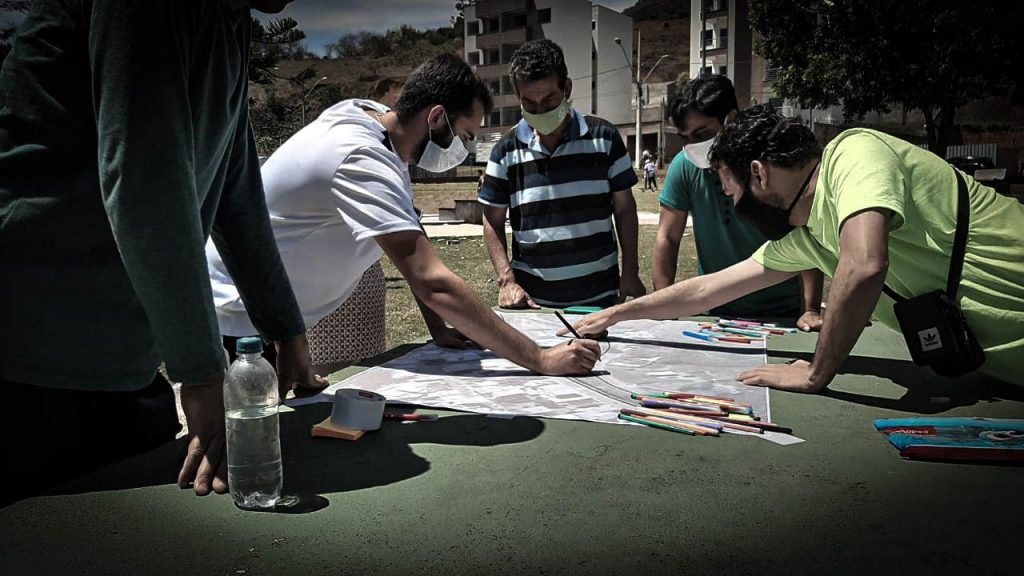 As you embark on understanding the place (step one), you can also analyze the quality of its public spaces. This serves to understand what the community/customer expects from a new place and what they need there.
In this step, you cross the physical aspects of the place with the cultural behaviours mapped in step one.
Cities and neighbourhoods with many parks, for example, don't necessarily need another park, so that idea might not have any impact or traction on the new project. However, perhaps the same place needs something more specific like a skate park.
Once you have established what the place is missing, it's time to determine the infrastructure and actions needed, as well as the relevant parts of the city, neighbourhood, or business for implementing them.
Understanding behaviours in advance will help you discern what infrastructure and activities go together and what infrastructure and activities repel specific groups.
By adding this information to the cultural behaviours, one can begin to identify the Hardware (physical features) and Software (things that happen) of a specific public space.
You then move on to conduct workshops on the co-creation of public spaces. Several tools can help at this stage. We use LEGO® blocks and figures and apply a playful and metaphorical approach to discussing our participation in the place and designing desirable future scenarios for its public spaces.
By the end of the workshops, you should have a clear perception of the ways in which the community imagines the qualification of the place they live, work or study in, or govern. We believe that emphasizing these cultural characteristics is essential for creating a sense of belonging.
Remember:
Public spaces shape our perception of a place. Treating them with care is an essential part of Placemaking.ID®.
In workshops do more and think less! The more dynamic a workshop, the less obvious and biased any collaboration will be.
The aim of the workshops is not to find a single solution, but the paths to that solution.