What does sustainable tourism mean? What will tourists value most in the future? How can governments rethink their tourism and travel offering to manage growth?

These are the types of questions being considered by destinations as they work to create an industry that is more sustainable and prepared for the future.
The Travel & Tourism Development Index (TTDI), published by the World Economic Forum on the 24th of May, 2022, gave industry leaders insights into the trends and events that have impacted the sector's future over the last two years.
Described as "the set of factors and policies that enable the sustainable and resilient development of the T&T sector", the TTDI re-emphasised in its report how crucial sustainability and resilience is in light of the climate emergency, the Ukraine war and the COVID-19 pandemic.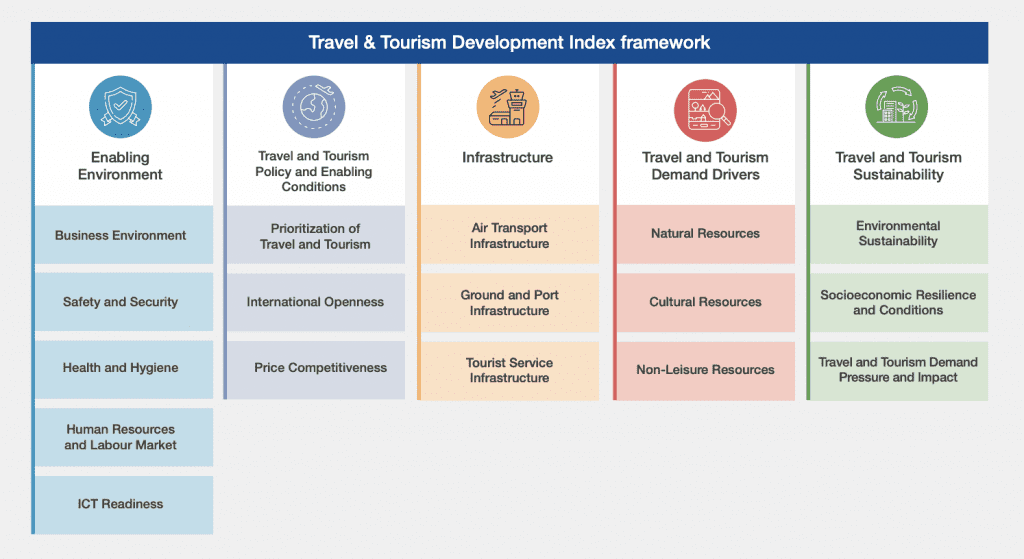 What is clear from this latest WEF report is the T&T sector has evolved and what made countries successful in the past won't necessarily determine their success in the future.
Disruptive forces have caught up with the sector and it's time to change – a phenomena facing many industries right now, emphasises Bloom Consulting, a data partner for the report.
So, what can destination managers do now to act on these critical findings? Bloom Consulting shares some practical ideas and steps to help readers consider new travel strategies and ways of working.
To read first about the outcomes and findings of the TTDI report, read the previous Bloom Consulting article.
More nature-based tourism
Before the pandemic, tourism in many parts of the world was reaching its limits. Mass tourism in cities like Barcelona, Amsterdam and Venice was causing problems for the environment, local residents and adding unsustainable pressure on infrastructure.
Whilst growth will always be a normal business goal and part of human nature, economies need to focus on creating more manageable and mindful growth. This will help to ensure long-term resilience and ongoing sustainability, argues Bloom Consulting.

The Bloom Consulting experts suggest making different or unlikely parts of a country, city or place attractive to tourists, rather than focusing on one central or urban area. Whilst this strategy was growing in momentum before the pandemic, it has become even more important because tourists are seeking less crowded and nature-based destinations.
"Creative thinking and collaboration between tourism destinations is a critical part of managing environmental risks too," Bloom Consulting experts said.
Welcoming the bleisure traveller
It's not just the nature traveller profile that is growing. The "bleisure" traveller, someone who travellers for both work and leisure at the same time, is fast becoming a trend around the world with the rise of remote work and freelance workers.
This is good news for destinations as longer stays can mean less churn through cities which eases the burden on the environment and can lead to spread out economic benefits. To increase the attractiveness for bleisure travellers, destinations can work to upgrade digital assets, such as public wifi and increase access to co-working, short-term office spaces.
Approaching destination management more holistically
It sounds obvious but dialogue and collaboration with other ministries and departments is critical to the implementation of a successful tourism and travel strategy. Policies and programs need to support and not undermine one another – this is especially true if destinations are seeking to change their tourism strategy.
It's not always easy, says Bloom Consulting experts, who says that time and time again, they have seen strategies not reaching their full potential. Being adaptable and flexible in both mindset and planning is critical. Some questions to discuss with your team include:
Are there policies or funding at a broader government level that help strengthen tourism demand and manage impact? Are there taxes that undermine or promote new tourism strategies? Does infrastructure spending align to sustainable tourism, like the building of bike lanes in certain areas of the city? It's important to get all the facts and be aware of what other departments are trying to achieve too.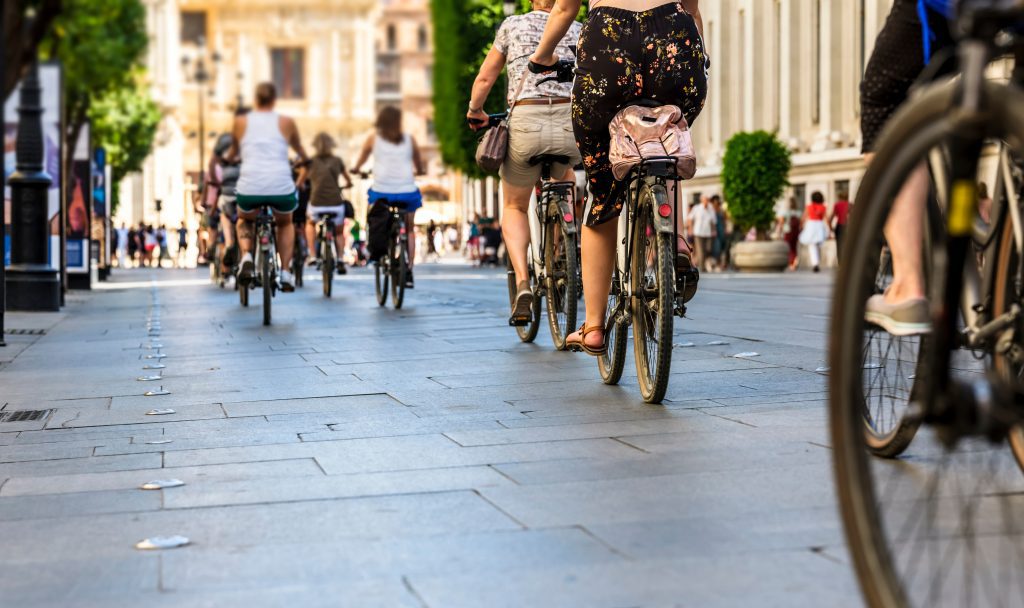 Embracing the future
The TTDI report and Bloom Consulting research conducted over 2020-2021 show one thing is clear – tourism and travel has changed and will continue to do so in uncertain, global environments. This means being flexible and adaptable for whatever may come next is perhaps the most important thing," says Bloom Consulting.
"Are you ready to be more flexible, do you need a division that talks about risk and flexibility? Have you done any workshops about this? Acknowledging the questions and preparing possible answers – it all starts with this".
Tourism isn't just another industry, it is critical to human understanding and peace in the world. It is a provider for human healing – discovery, friendship, understanding – and it's critical that we find a better way for all stakeholders, especially the planet.
To read the full report visit www.weforum.org.