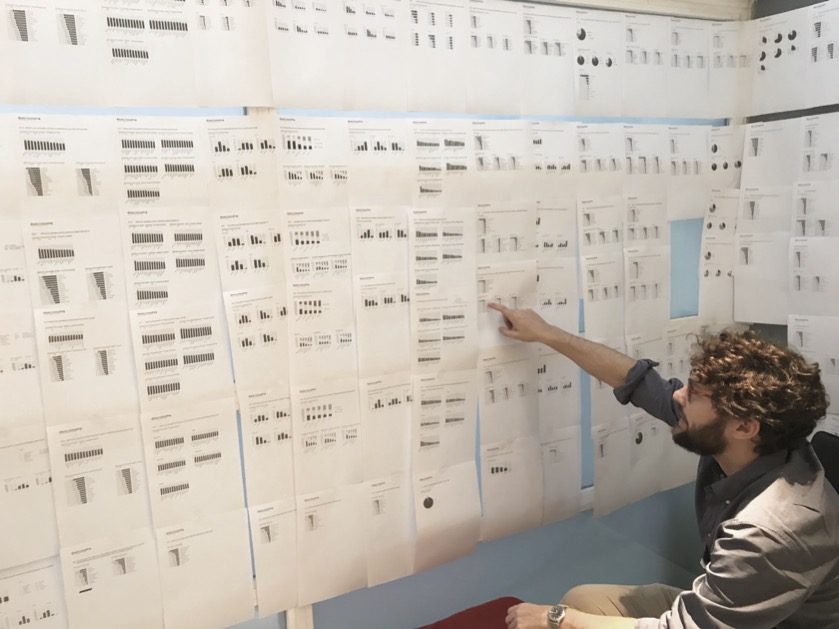 Gonzalo is a partner and place analytics director at Bloom Consulting. He is also responsible for developing the Bloom Consulting Country Brand Ranking ©, a data-driven tool used to measure a brand's effectiveness. Gonzalo has been working with Bloom for over a decade helping countries and cities across all continents including Australia, Costa Rica, Sweden, Paraguay, Andorra, Latvia and Finland among many others implement branding strategies to boost foreign investment and tourism.
How did you get into Country Branding?
I've always wanted to be an entrepreneur – I think it's a family thing because all my brothers and sisters have independent businesses and the entrepreneurial spirit. I moved to Madrid after realising industrial engineering wasn't for me and that's where I met Jose and learnt about Nation Branding. Jose and I started working together and soon became business partners.
What is creativity to you?
My wife laughs when I say that I'm a creative person. I cannot draw a logo but I see it, I can visualise it and that's creativity to me. Creativity is also about how we interpret meaning from analytics, how we conceive a brand, a business model and a narrative.
Why do countries need a foreign strategist, like yourself, to help them understand and promote their brand?
Over 20 years Bloom has worked with many brands and so we bring that accumulated knowledge to any country or place that works with us. Country Brands need to figure out what they want to achieve whether that is related to tourism, talent or foreign direct investment then develop a strategy to get there. Branding is a repeatable process that we've used with countries around the world from Costa Rica to Australia.
If you don't work out a brand strategy, someone else will do it and then you have no control or influence as to what is shared with the world.
In your opinion, will the pandemic leave a lasting impact on how governments think about or manage their brand? If so, in what way?
It has accelerated the digital transition and I would say that Country Brands have no option but to have an online strategy which includes analytics, search data and social media.
Search is where we make decisions, where we get the answers. The internet is more important than ever. Digital gives us rich data into where people are searching and what they're searching for. So, I think Country Brands have to work practically with third parties and stakeholders to really update content online.
The other day I was with one of our clients and in the meeting there was a content creator. That person's job is to understand what people are searching for and ensure timely and accurate content is available online based on the search results.
Brand strategy, digital identity, content creation and measurement – it's all interdependent.
There are arguments in the industry that Country Branding strategies don't work. What do you say to that?
I disagree. Whether the brand strategy works or not depends very much on implementation. Admittedly, measurement is difficult and so that is why Bloom is going to conduct a global study to really tackle this topic, so brands can really measure their return on investment.
You have to get to the bottom of what is true and unique and what they (Country Brands) have to work on.

Gonzalo Vilar
Why do brand managers fail?
It is true that building a brand strategy is only part of the solution. Sustained implementation efforts are hugely important. Some strategies fail because there is a lack of stakeholder engagement, lack of follow-through, leadership changes or budgets are not committed long-term.
What's an example of a consistently strong Country Brand and why?
Costa Rica is a fantastic example, New Zealand or Estonia. They do things in such a natural way that is so aligned with the brand that everything they are doing is just reinforcing the direction they built. They are walking the talk for a sustained amount of years, which is normally five to ten years.
Which country would you most like to work with and why?
Our President Malcolm wants to work with Scotland and Jose, he wants to work with Japan. There are so many amazing countries and I'd like to work with them all. I do like working with brands that are quite controversial.
What's a challenging aspect of your role?
The toughest aspect is at the beginning stages of a project when you need to learn about the country. It's important not to be critical or bring pre-conceived ideas that may influence your judgement. You have to get to the bottom of what is true and unique and what they have to work on. It is a discovery process that is challenging but also really rewarding.
If you weren't a partner at Bloom what would you be?
I joke with my friend that when we retire we will become wine makers. So I suppose something in wine. I'm Spanish after all.